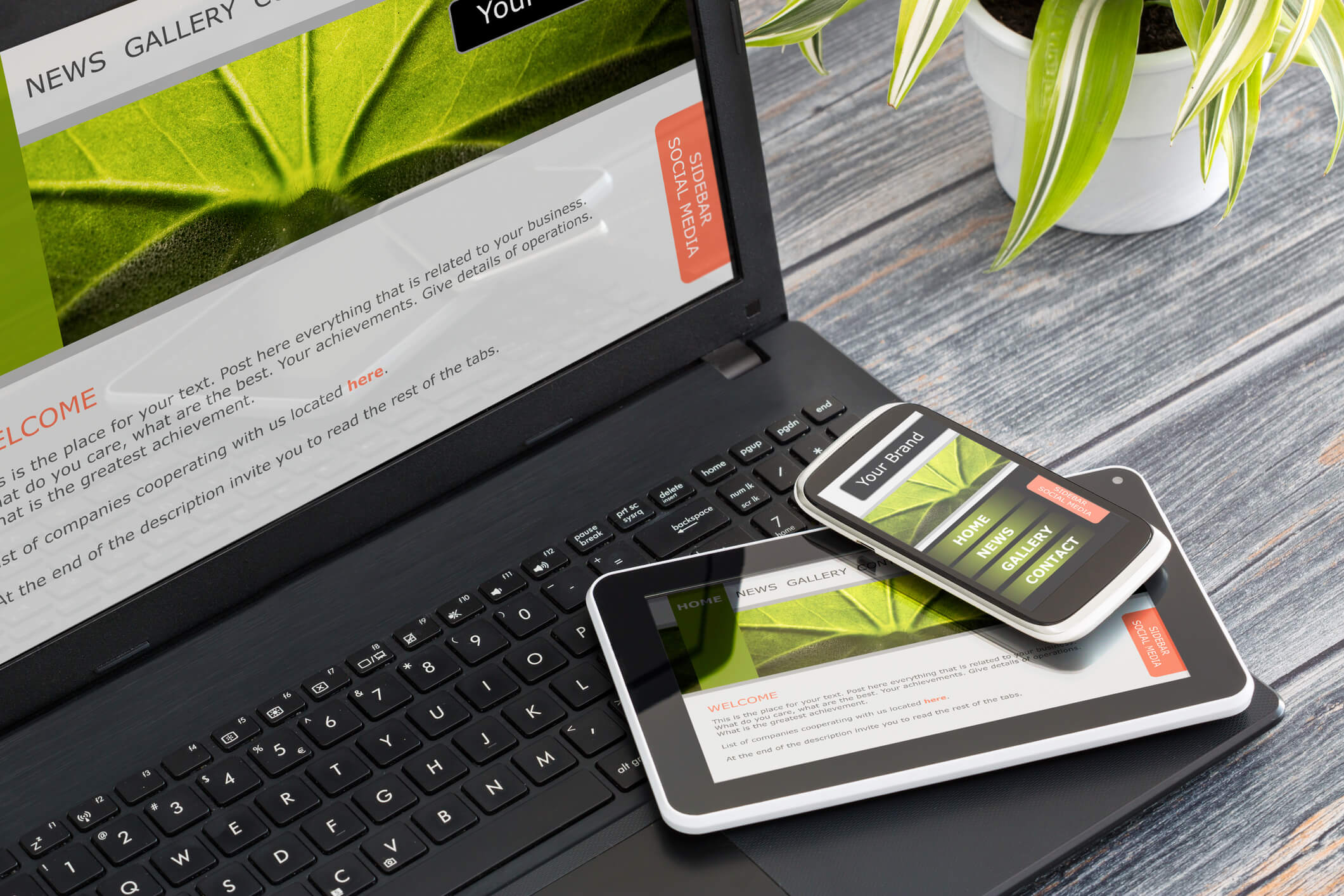 Have you visited a website that requires you to do more work when you land on the page? For example, having to zoom in and out, panning, and unnecessary scrolling? This can be frustrating nonetheless and can steer you away from a website completely.
What is Mobile Responsiveness?
A website with good mobile responsiveness automatically scales all content, images, and elements to the browser, screen, or device that it's viewed on—most often, that's on a mobile device.
Website responsiveness is an investment for any business—a very worthwhile one at that. Therefore, if your site is lacking mobile responsiveness, it may cost you sales from potential customers.
3 Benefits of Responsive Websites
Opportunity to reach customers on all devices
Consistent user-experience
Improved SEO ranking
Having a mobile responsive website provides you with an opportunity to reach visitors on any device. According to Search Engine Land, nearly 60 percent of searches start on a mobile device. To clarify, mobile responsiveness is an easy and effective way to increase your brand's reach on tablets and smartphones.
Furthermore, a mobile-optimized website presents visitors with a consistent user experience. Site visitors are likely to stay on your site if it's easy to navigate, compared to a poorly-designed website that can drive visitors to a competitor's site. Further, responsive sites can decrease bounce rates, improve conversions, and can help generate leads.
Lastly, developing a mobile responsive site is the recommended approach by Google. In 2015, Google rolled out its mobile-friendly update, which helps sites perform better in search engine rankings.
Above all, you want your website to be easy to navigate so that visitors are likely to come back and do business with you.
You Dream It, We Do It
Does your website need some help when it comes to mobile-responsiveness? Our team has expertise in building websites that work. Whether you're looking to build from scratch or optimize your current site, we're ready to help! It all starts with a conversation. Contact us to learn more about our services!