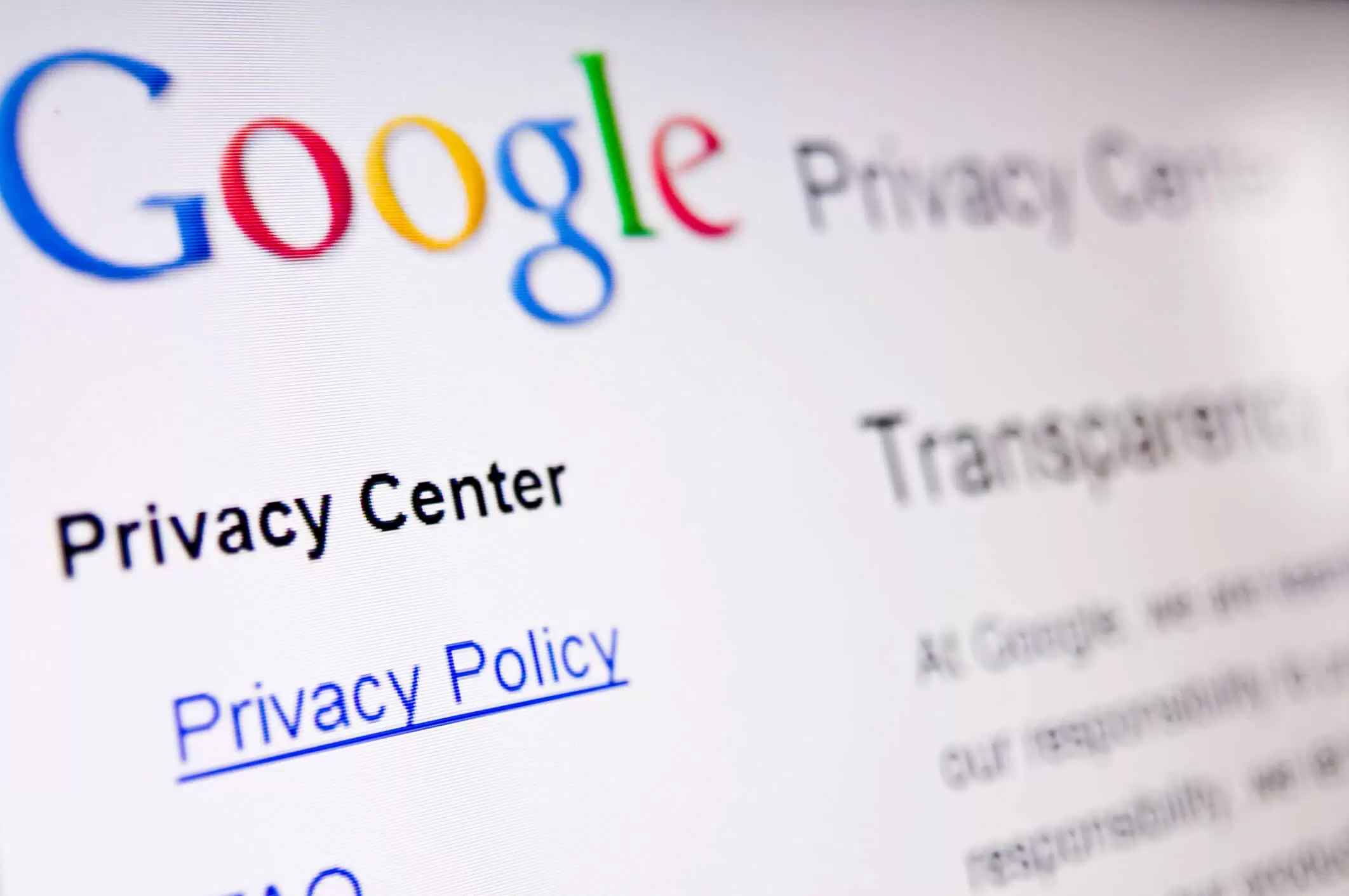 Privacy protections and protecting consumer data is an increasing concern for tech companies such as Google. According to the search engine giant, searched for "online privacy" has increased by more than 50 percent each year. Google, like Facebook, has come under increased scrutiny for ad targeting and the use of cookies which track where consumers have been on the web. As a result, Google is planning a major shift in how they protect and track data.
Why this Google Ad?
Recently Google updated it's "Why this Ad" feature as part of its privacy protections and transparency policies. When a user clicks on the downward arrow next to the ad that displays after a search, Google lists the reasons the ad was served to that consumer. For example, if you search for "sneakers" you might see an ad for Adidas. If you click the arrow it will tell you the reason you are seeing the Adidas ad is because of the search term you used. Google is taking this transparency a step further by adding in an "About the Advertiser," which will give consumers the ability to see who is placing the ads.
Phasing Out Third-Party Cookies
For marketers, one of the most interesting elements of Google's new privacy solutions is the phasing out support for third-party cookies. Cookies are important in digital marketing because they track where a consumer has been on the internet including which websites they've visited, and information provided to those websites including their name.
Sometimes, however, cookies can be accessed from third-parties which are different than the original websites a consumer has browsed. In these cases, ads for similar products or services may be served up to the consumer despite them never having visited that particular website. Google is concerned with third-party cookies because the consumer hasn't specifically granted permission to track their information with the third-party.
First-party cookies are different in that the consumer can allow or not allow them when they are on a website. In this case, the consumer is in control of their privacy and their data and that is what is important to Google.
What Does this Mean for Marketers and Businesses?
As with any change, marketers have to look for new opportunities to connect with their audiences. Google is encouraging businesses and marketers to take a couple of different approaches to learning the same kinds of data about their customers that cookies provide.
First, Google is encouraging companies to use first-party cookies and their Google Tag Manager product offers measurement across all Google platforms including Ads and Analytics. Utilizing a customer relationship management (CRM) program is also helpful for tracking data on your customers with their permission.
Second, marketers are encouraged to deepen their relationships with consumers through opt-in tactics such as creating accounts or loyalty programs, or providing a convenience or special offer in exchange for contact information.
Finally, Google recommends working with partners who also prioritize privacy. When you are working with vendors who can track information, it's important to make sure they value privacy and take steps to limit liability. For instance, California's newly enacted California Privacy Rights Act has penalties for businesses who aren't compliant with data protection. In addition, the General Data Protection Regulation (GDPR) in Europe also has strict policies about data collection and protection. It's important that whoever you partner with for marketing, is familiar with these laws and has a plan in place to protect your business from liability.
Where Do I Start?
Navigating the privacy protections and digital marketing landscape can be daunting but Baseline Creative can help! Our digital marketing team can help your business become compliant with current regulations and help manage your digital advertising needs. Contact us to talk more about how we can help.